Genexx has a well-experienced Project Management team, which can manage all the activities of a given project right from Site Survey to Site Integration. This helps an Operator / Client in having optimum manpower and relaying on the Project Management in executing the project successfully in time.
---
Organisation Structure :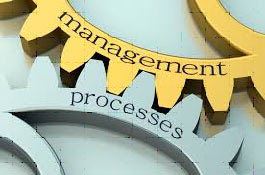 The Project Management Services Team is organized to cater for various activities covered in the scope of Project Management of Cell Sites as per the Customer requirements.
---
Scope of Work
Scope of Work consists of the following activities:
Site preliminary survey along with site acquisition team of the Customer
Site Detailed Survey
Site Lay-out & Preparation
Soil Testing & Investigation
Structural Analysis & Design
Layout design & Drawings of equipment etc.
Preparation of Bill of Quantities & Bill of Services.
Quality check on all items used in the project at site and at the Suppliers' Factory (at request by Operators).
Planning, Scheduling, Execution, Monitoring & Controlling and Analyzing & Reporting (MIS-Management Information System)
Liaison with State Electricity Boards for obtaining required Power connection.
Obtain No Objection Certificate (NOC) from local statutory bodies for setting up of Cell Site(s).
Site Security / Safeguard Provision.
Finalization of equipment specifications, works in consultation with technical and commercial teams of the Customer
Preparation of schedules and co-ordination with all suppliers & sub-contractors
Co-ordination with all Liaisoning & other agencies
Prototype inspections and approval in coordination with Customer
Planning & Scheduling of Materials Management
Supervision of Civil, Electrical, Structural (Tower) and installations of other equipment
Quality inspections and audit
Co-ordination with all suppliers and Subcontractors for liquidation of punch points
Site Acceptance Test (AT) and documentation
Accomplish Site Ready For Installation (RFI)
Site inspection report
Final inspection & Handover of site
Bills verification and certification
Project Documentation.